Upbeat Times, Inc.

is a all positive newspaper available in print and online. We have over 1100 sites where you can find the paper, not all listed on this site, and over 100,000 monthly readers. Our entire content is positive in nature!
Or call Paul Doyle Direct (We prefer this the most over e-mail) at 707-494-1767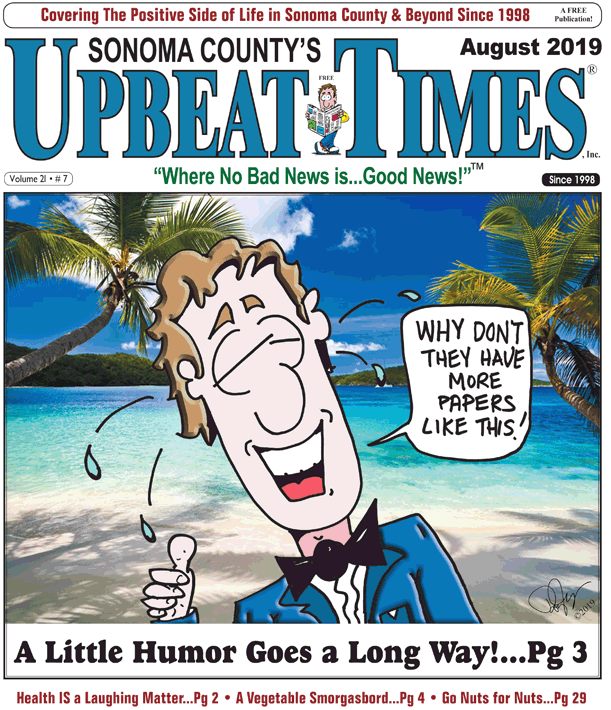 We hope you enjoy this August 2019 issue of Upbeat Times where...No Bad News is good news!
We have 4 more issues for 2019 after this one for you to send us your ads, your pictures and all your positive stories.
This paper is interactive! Click on the picture and the paper can be read from cover to cover!
Click on stories & web sites printed in the paper. Click on some ads to go directly to the advertiser!
We don't clog our website with ads!
Read and we hope you enjoy!