If you like life and want to be a part of Upbeat Times, you can! Anyone can! Do you have something good to say, fun photos, clean jokes or just want your business to be a part of the positive side of life ? We are your local, positive community paper. We don't go local, because we already are!
FREE ADVERTISING DESIGN CONSULTATIONS

ADVERTISING FREQUENCY DISCOUNTS
Upbeat Times, Inc.

is a all positive newspaper available in print and online. We have over 1100 sites where you can find the paper, not all listed on this site, and over 100,000 monthly readers. Our entire content is positive in nature! You can place an ad in any or all issues!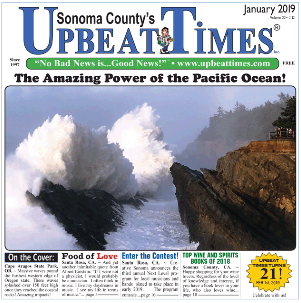 Click this box above & fill
out form to submit information on events and happenings in Sonoma County.
You can also send photos & stories to:
Would You Like a Subscription
Send us a check for $65 and we'll send you a full year of good news to your home! When we receive check, we'll know you are Upbeat and promptly send you the paper!
March 2019 Issue of Upbeat Times...click & Read
Send Check to: Upbeat Times
P. O. Box 7312
Santa Rosa, CA 95407